World Heritage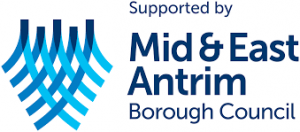 Gracehill is one of a number of similar historic Moravian Settlements scattered around the Globe and since 2003 we have been actively involved with an international network known as the Christiansfeld Initiative. Christiansfeld is a Moravian Settlement in Denmark and it was here that in 2003 the first international network conference took place. The second conference took place in Bethlehem, Pennsylvania in 2004 and subsequent conferences were arranged in Cape Agulhas, South Africa in 2006 and here in Gracehill, in 2007. (This was generously supported by the then Ballymena Borough Council).
Subsequently, Gracehill Old School Trust (GhOST) submitted an application on behalf of the village to the Department of Culture Media and Sport(DCMS) in London and in March 2011 following assessment the UK expert panel commented as follows:
"Gracehill provides excellent evidence of a socio-religious system – the Moravians – which, unusually for its time was highly tolerant. The international importance of the Moravians is high and there is potential for a transnational nomination of Moravian sites. This site was judged not to have the potential to demonstrate Outstanding Universal Value (OUV) on its own. The Government should consider adding Gracehill to this Tentative List in the future if firm proposals for a transnational nomination should be developed, provided that it can be demonstrated that the site could make a substantial contribution to the OUV of the series as a whole."
Significant research and international comparisons were subsequently lead by Christiansfeld, and these early efforts came to fruition when it was inscribed on the UNESCO World Heritage list in 2015. The inscription document for Christiansfeld made a number of recommendations including, "that the State Party, in cooperation with other States Parties which envisage participation in a larger serial nomination and with the assistance of ICOMOS in the context of the Upstream Process, develops a concept for a transnational serial nomination and prepares an overall composition of the future potential serial property and its nomination phases and integrate Christiansfeld into such a potential transnational serial property during its initial nomination phase."
Since 2015, the Settlements of Herrnhut, Germany (the first Moravian Settlement) and Bethlehem, Pennsylvania along with representatives from Gracehill have worked to progress our case for a transnational serial nomination to the World Heritage List. Representatives from Herrnhut and also the Government of Saxony have visited Gracehill and we have made presentations in Herrnhut.
Gracehill is of historic importance and contemporary relevance not only because of its values, authenticity and integrity but also as a result of the readiness and ability of the community to maintain and share the historic Settlement over so many years.
Gracehill demonstrates OUV in that as an eighteenth century Irish Settlement it remains intact with a well-preserved collection of buildings and an active Moravian Community. The Irish perspective gives the Moravian Settlement here unique historical, cultural, social, educational and religious features. For example, as far back as 1798 Gracehill was seen as "a place of refuge" for all sides during the United Irishmen's Rebellion.
The intention is that Bethlehem will begin the process of preparing their nomination within the framework of a joint nomination with Herrnhut. In parallel the US Government Department responsible for World Heritage will proceed with the formal process to allow Bethlehem to be able to officially move forward when ready. Gracehill's inclusion in this bid has now been endorsed by Bethlehem, Christiansfeld and Herrnhut and an official invitation has now been issued to Gracehill in the form of a letter to the Minister for Communities in the Northern Ireland Executive.
This is a very significant and exciting step forward along the road to achieving World Heritage status and a unique opportunity to achieve something of lasting significance that we can all be proud of and share in.
Timeline
2003 Gracehill joins the "Christiansfeld Initiative" This involved working with international partners in Europe, USA and South Africa. Christiansfeld is a Settlement in Denmark.
2004 International conference Bethlehem, Pennsylvania (Ballymena Borough Council sent council representative)
2006 International conference Cape Agulhas, South Africa. (Ballymena Borough Council sent council representative and representative from Gracehill)
2007 International conference Gracehill.  (This was generously supported by Ballymena Borough Council).
2011 Gracehill Old School Trust (GhOST) submit an application on behalf of the village to the Department of Culture Media and Sport (DCMS) in London and following assessment the UK expert panel comment that Gracehill has potential and suggest the UK Government should consider adding Gracehill to the Tentative List if certain conditions can be met.
2015 Christiansfeld inscribed on the UNESCO World Heritage list in 2015 following significant research over previous years and an independent international comparative study. This study also involved Gracehill and ranked Gracehill as one of the Settlements which best fulfilled the requirements for world heritage status.
2017 Government of Saxony, Germany on behalf of Herrnhut  commission a publication of European Settlements and send representatives to Gracehill.
2018 International conference Herrnhut, Germany. (Speakers from Gracehill invited to address conference. Herrnhut exploring opportunities for a joint bid with Bethlehem,USA to extend Christiansfeld inscription. It was suggested that the addition of another Settlement would strengthen the bid and the Gracehill was suggested as a potential partner.
2019 Book launch, Gracehill. In the presence of the Mayor of Mid and East Antrim Borough council and a number of elected representatives. The guest speaker was Rev. Dr. Jørgen Bøytler from Denmark who gave the keynote address entitled "Partnerships on the Journey to World heritage" Dr. Bøytler is General Secretary of the world wide Unity Board of the Moravian Church and also spearheaded the successful Christiansfeld bid for World Heritage status. Guests also included Ms Friederike Hansell the Coordinator for World Heritage, Ministry of the Interior, Saxony State Government and Mr Barry Gamble, an Independent World Heritage Consultant (UK) who has been commissioned by the Saxony State Government and  now Bethlehem to act as Coordinator for the "extension" of  Christiansfeld World heritage listing.
2021 Gracehill formally invited to join the UNESCO World Heritage bid in partnership with Herrnhut, Germany and led by Bethlehem, USA.
2021 Mid and East Antrim Borough council provide financial support to assist the preparation of the Gracehill UNESCO bid.